"Our Little Tots' Garden" • PCF Sparkletots Preschool @

Marsiling Blk 32
---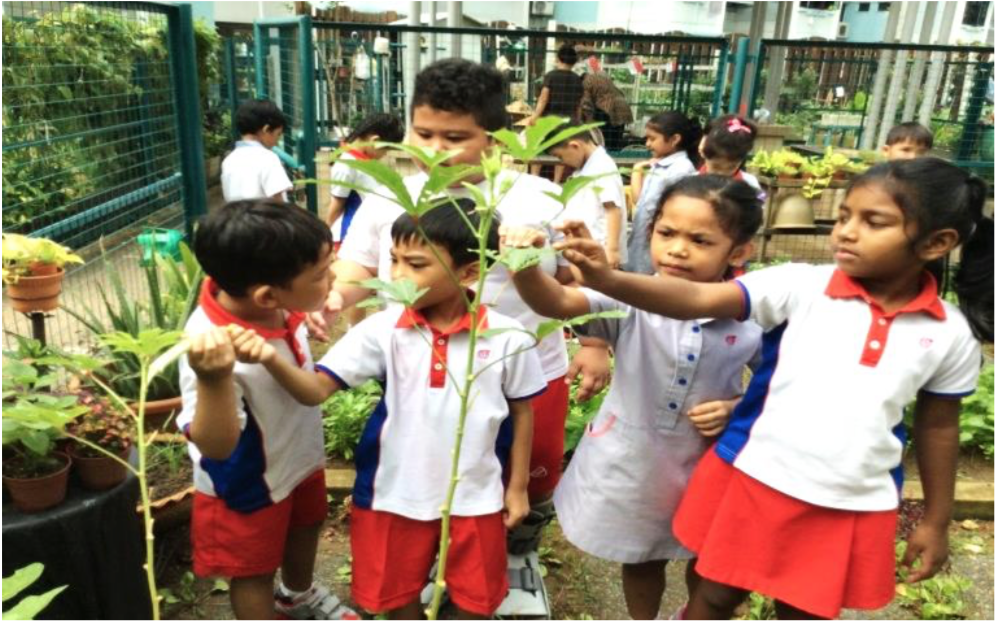 Objectives
Develop appreciation and respect for nature
Raise awareness of plants around them
Develop teamwork in taking care of the garden
Promote parental and community collaboration
PCF Sparkletots Preschool @ Marsiling started Little Tots' Garden in the nearby community garden to create new learning opportunities for our children. This project has been taking place since 2011 and has since been incorporated in our centre's curriculum.
Discovering the world around them


Children were given opportunities to use their five senses to observe and find out more about the different type of plants and herbs grown in the garden. They also grew their own plants and in the process, learnt what plants need in order to grow.
Working together with others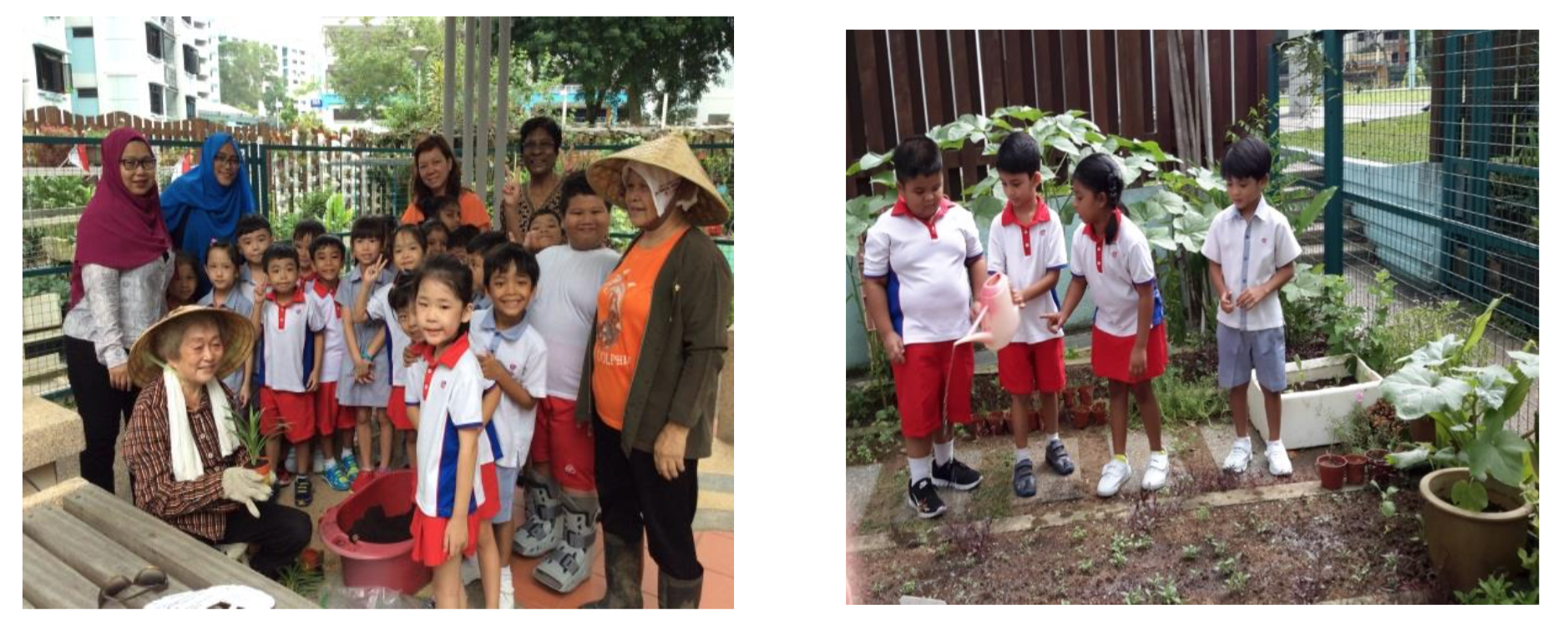 The garden provided opportunities for the children to work together with others. For example, the children worked together to dig the soil, plant vegetables and water them. They also harvested the 'kangkong' together with the Centre Principal, teachers and their parents.
Involving parents and the community

The Little Tot's Garden also encouraged parental and community participation. We enlisted the help of our Parent Support Group (PSG) and Community in Bloom (CIB) members from Marsiling Residents' Committee Zone 1. Our children interacted well with the PSG volunteers and the CIB members during the regular planting sessions.
Collaborating with NParks & Woodlands Secondary School


We worked closely with NParks personnel who assisted us on the techniques and soil mix for a healthy garden.The children also had the opportunity to work with big 'brothers' and 'sisters' from Woodlands Secondary School.
Giving back to the Community


We distributed vegetables and potted plants to the needy to develop care and concern among our children and encourage them to give back to society. Using the plants and vegetables from the garden, our centre also raised funds for the President's Challenge during the finale of the 2016 Start Small Dream Big.
Contributed by: PCF Sparkletots Preschool Marsiling Blk 32