"Camping @ Caelum Junior" • Caelum Junior LLP



---
At Caelum Junior, we organise 2 camps per year. They are usually held during the first Friday and Saturday of June and December. Children camp in the centre for 2 days and 1 night. The June Camp aims to enable children to experience learning activities that are beyond their usual routines, while the December Camp celebrates the K2 children's completion of kindergarten.
Learning Objectives: 
Social and Emotional Development
Relationship-building and management

Children will build friendships with one another
Children will learn to resolve conflicts together

Responsible decision-making

Children will learn to be more responsible for themselves as they will be away from their parents for an extended period of time. Children will pick up or hone their self-help skills.

Self-management

Children will exercise self-discipline in managing their own negative emotions.
Examples of Activities carried out during the camps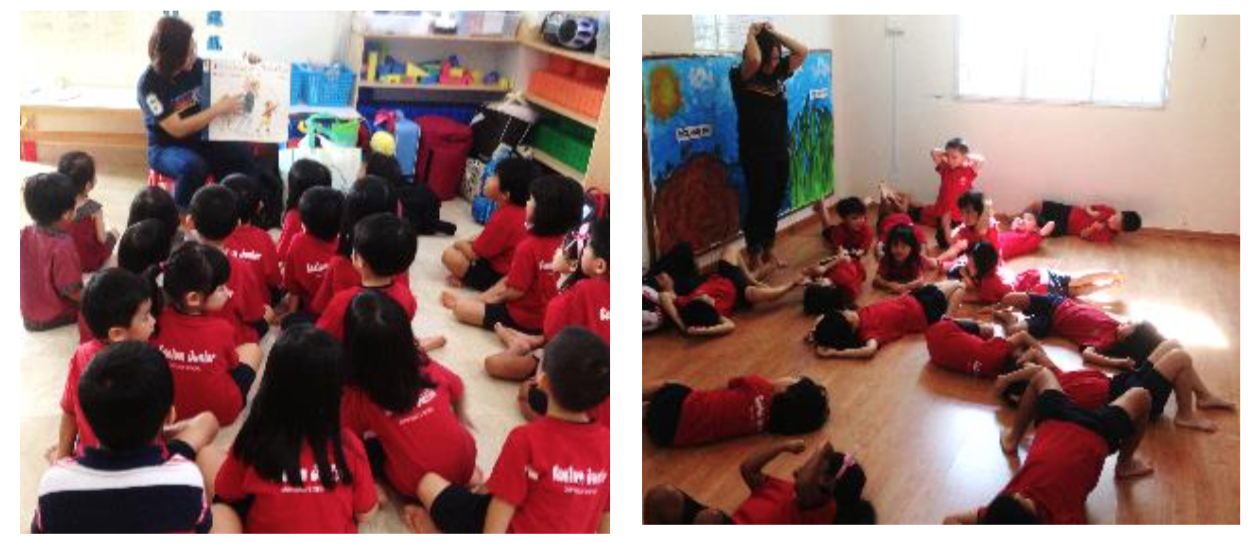 The Camp started with an introduction of the theme and storytelling.
Children then dramatized parts of the story in groups or in pairs.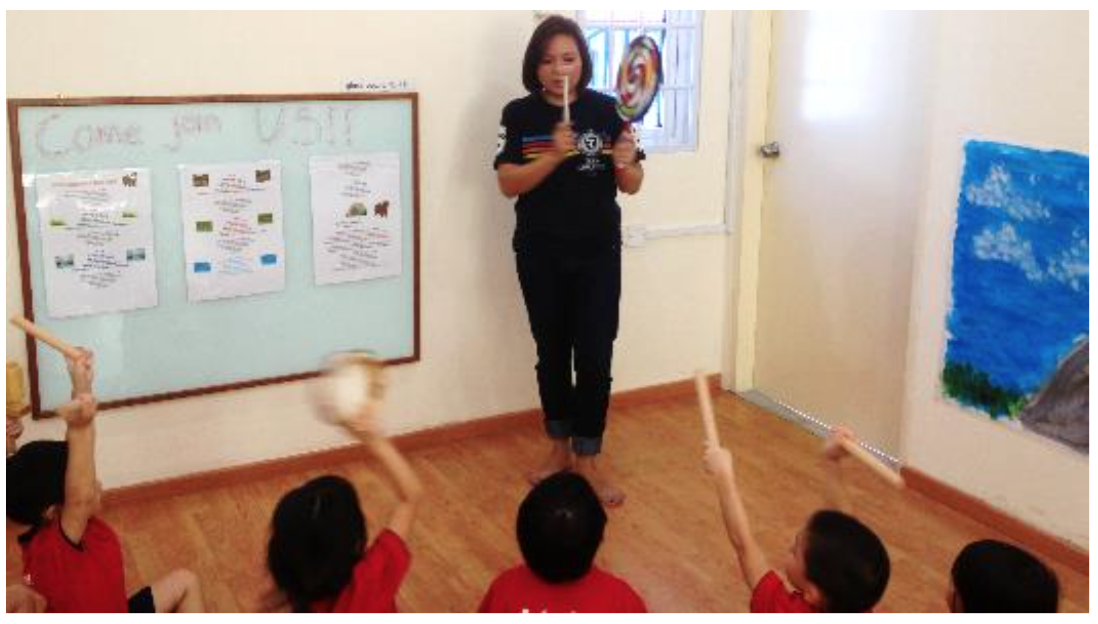 Children created a music piece together by reciting rhymes or poems,
accompanied by musical instruments.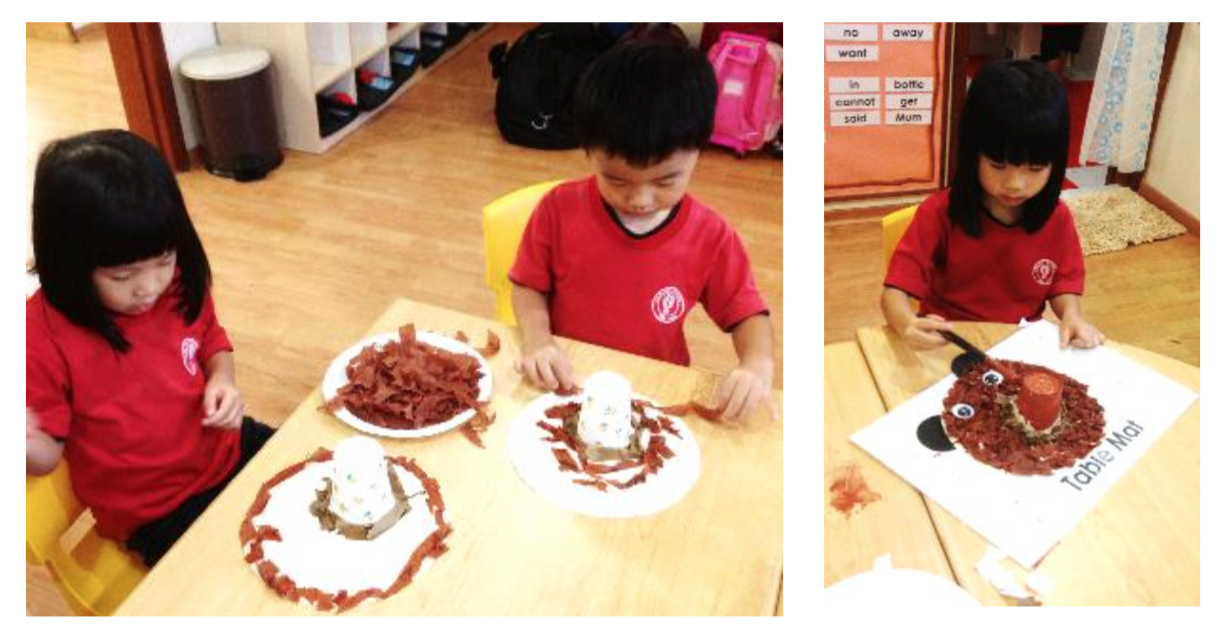 Children embarked on activities that require longer periods of concentration and perseverance,
such as cutting and rolling crepe paper into small pieces to create the face of a bear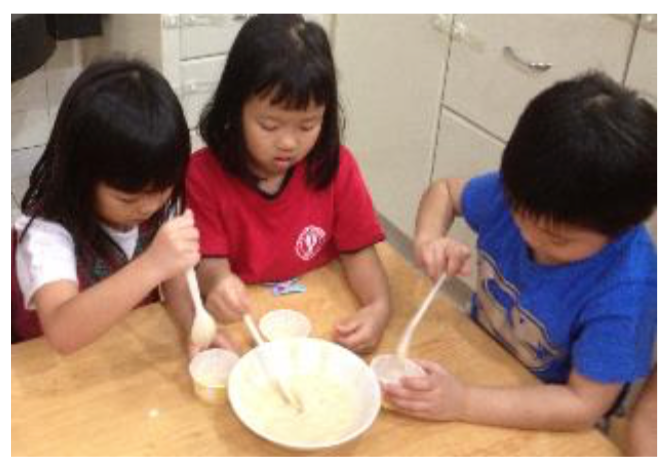 Children worked in groups to make some of their favourite snacks.
They also worked together to prepare the food for the barbecue later in the evening.
With the help of the teachers, children toasted their marshmallows and served one another.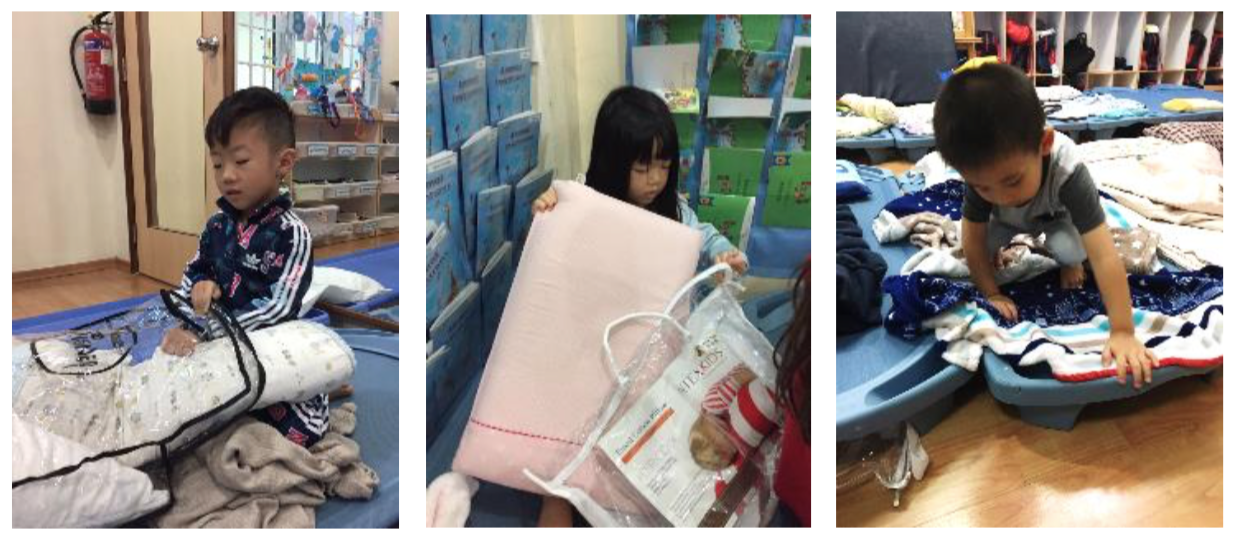 Having brushed their teeth and changed into their pyjamas, the children laid out their bed-sheets and pillows.
They helped each other to get ready for bed.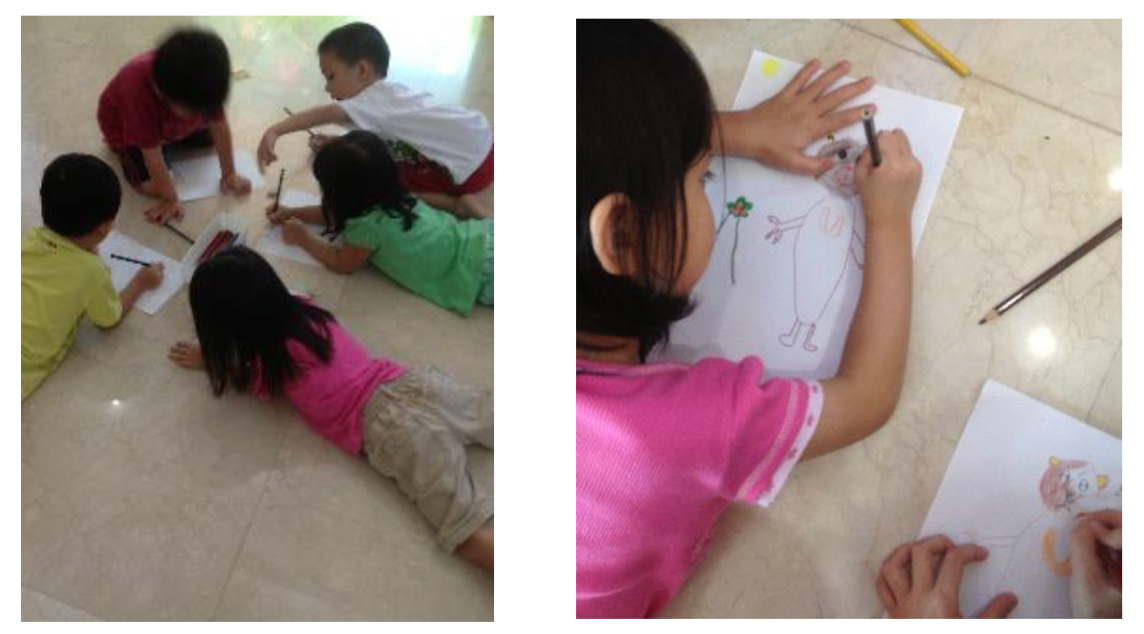 At the end of the camp, children expressed their feelings about the camp and the knowledge
that they gained from the experience in the form of drawings or words and shared them with the class.
Contributed by: Deborah Ong, Caelum Junior LLP