"We Share One World" • MOE Kindergarten @ West Spring



---
To facilitate children's learning about other countries in a fun and interactive way, learning centres were set up to showcase the traditional clothes, food, and landmarks of countries such as Japan, Australia and India. Children were each given a passport which allowed them to gain entry into the 'countries'.
Visiting the 'Countries'

Children presented their 'passports' to the 'immigration officers' before entering a country they wished to visit

India: The children created 'Rangoli' patterns on paper, played with Indian jewellery,
explored the smell of Indian spices and tried typical Indian food such as chapati.
Australia: The children decorated their own 'boomerang' and learnt about animals
native to Australia like the koala and the kangaroo. They also tried typical Australian food
like fish and chips, meat pies and lamingtons.

Japan: The children created 'Koi' paper streamers which are commonly made and displayed on Children's Day in Japan,
played the traditional game of Kendama, tried on traditional Japanese clothing called Yukata,
and tasted Sushi and green tea.
Involving Families to Support Children's Learning
Parents contributed items for children to explore at the learning centres. They also volunteered their time at the centre, for example, helping to prepare 'chapati' for the children to try.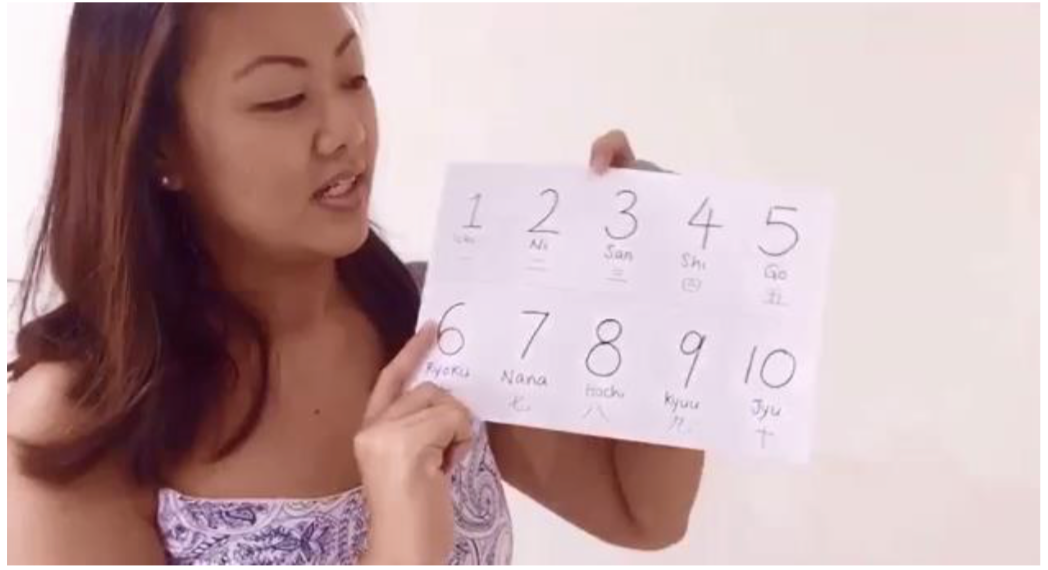 A parent sent in a video demonstrating how to count from 1 to 10 in Japanese.

A child's grandmother shared about living in the United States of America with the children.
Annex: Weeks of Wonder (WoW) project
---
---
In the MOE Kindergartens, children conduct an investigation of a topic of their interest through a WoW (Weeks of Wonder) Project. In MOE Kindergarten @ West Spring, the children were interested to find out more about Malaysia after their experiences at the learning centres.
I WONDER

The children shared their personal experiences from their visits to Malaysia. After much discussion, they wanted to find out what the country's most famous landmark is.
I FIND OUT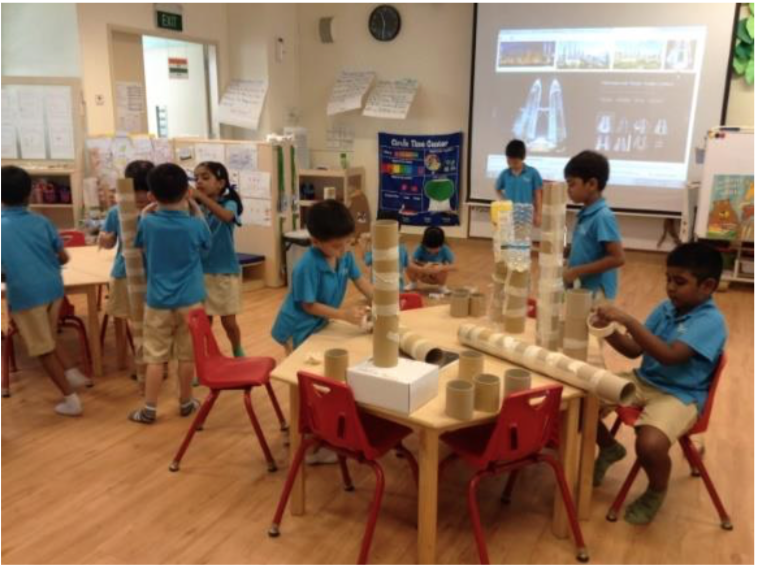 Children were able to construct their own knowledge based on their earlier experiences at the learning centres.
They found answers to their questions about the Petronas Twin Towers by searching for information online.
I KNOW
The children worked in groups and used recycled materials to recreate the Petronas Twin Towers, applying what they had learnt about it. Teachers played an important role in facilitating purposeful play by setting up the learning environment,
designing the play experiences and engaging children in quality interactions.
Contributed by:
Marian Lee (Centre Head) and Nur Amirah (English Teacher)
MOE Kindergarten @ West Spring