What is it?
Participating in a variety of physical activities
Demonstrating control, coordination and balance in gross and fine motor tasks

Developing healthy habits and safety awareness at home, in school and at public places
Find out more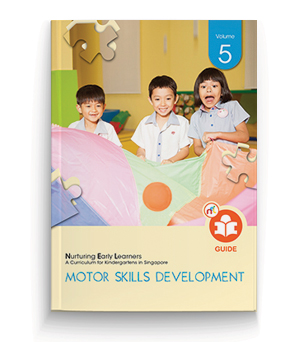 Why is it important?
Lays the foundation upon which more complex motor skills are built

Affects physical fitness, agility and coordination, which in turn influence children's health and mastery of self-help skills

Provides a natural context for children to develop understanding of various health and safety practices
Find out more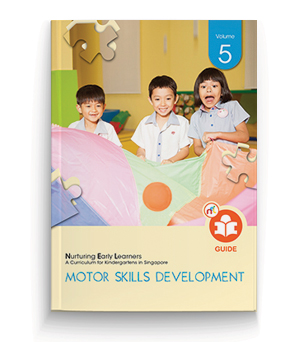 Photo Story 1


The Parachute Toss
What can you do with newspapers, tape and a towel?
Make newspaper balls which your children can use to roll, toss, kick, throw and catch. The good thing about newspaper balls is that they do not bounce far when they fall to the ground.
The children can even use the towel as a "parachute" to toss the ball. This allows them to practise their gross motor skills in a fun and enjoyable way!
Photo Story 2
Strengthening Children's Fine Motor Skills
Fine motor skills involve coordination and control of the wrists, fingers and hands in carrying out a specific task with precision. In general, control of the muscles progresses outwards from the centre of the body to the more distant body parts. Hence, it is recommended to build up their hand muscles first, followed by their finger muscles and then their control of tools. When children have well-developed fine motor skills, they will be more independent in carrying out daily activities, self-help tasks and will be able to write and draw with ease and confidence.