"A Peranakan's World" • PCF Sparkletots Preschool @ Bukit Timah Blk 305/307
---
PCF Sparkletots Preschool @ Bukit Timah (Blk 305/307) has been carrying out this project since 2016. It aims to raise our children's awareness of the Peranakan culture and provides opportunities for them to gather information from a variety of sources and share their cultural experiences with others.
Introducing the Peranakan culture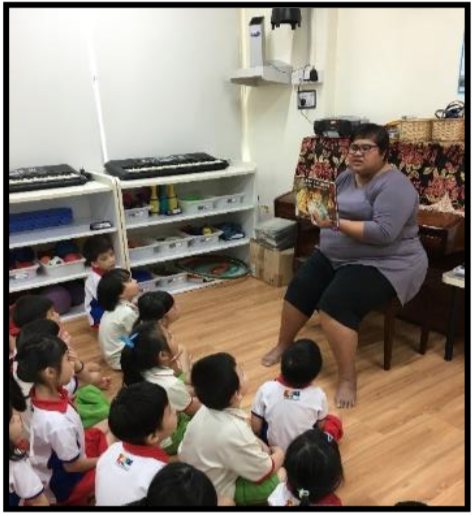 Teachers used the story book, "Johnny Can Dream – A visit to a Peranakan Place" by Benita Fong to give the children an insight into the Peranakan culture such as its artefacts (e.g. kebaya, kamcheng, sarong) and lingo (e.g. baba, nyonya, sayang).
Exploring Peranakan artefacts and food
Children had opportunities to explore Peranakan artefacts such as the tepak sireh, sarong, kamcheng and tiffin carriers. They even tried making ondeh-ondeh!
Clockwise from top left: Tepak sireh, Sarong, Kamcheng and Tiffin carrier
The children then tried to guess what the artefacts are and how they are used. Teachers documented their responses so that they could re-visit their predictions at the end of the lesson.
To expose children to different types of Peranakan food, we decided to let them make their own nonya kueh – ondeh-ondeh. Children engaged in hands-on activities such as mixing the ingredients together, kneading the dough and filling it with brown sugar. They talked about the ingredients and sequence of steps to make the ondeh-ondeh.
Involving Families
Children and their families documented their experiences and shared what they found about the Peranakan culture
We also involved families by encouraging them to find out more about the Peranakan culture. They could do this by visiting the Peranakan museum or Peranakan House, trying Peranakan delicacies or searching for information and pictures. The children recorded their experiences and shared these with their peers.
Visiting the Museum 
We brought the children on a field trip to the Peranakan museum where they engaged in observational drawings, games, pair work and discussions that helped them to understand the culture in a fun way.
Sharing cultural experiences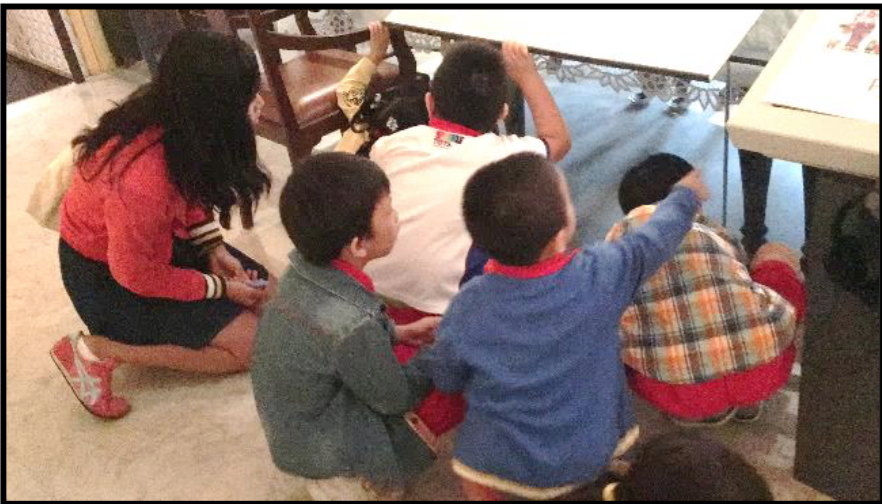 Drawing on their prior knowledge and what they had learnt, teachers and children talked about similarities and differences between the Peranakan culture and their own culture. For example, during the visit to the Peranakan museum, one of the children noticed small bowls under the legs of the dining table. He explained that he had seen similar bowls placed under the legs of the dining table in his grandparents' house in China and shared why his grandparents placed the bowls there.
Contributed by:
Teachers Maria Binti A Hamid and Siti Nur Aisyah
PCF Sparkletots Preschool @ Bukit Timah (Blk 305/307)