What is it?
Listening for information and enjoyment

Speaking to convey meaning and communicate with others

Reading with understanding and for enjoyment

Using drawing, mark making, symbols and writing with invented and conventional spelling to communicate ideas and information
Find out more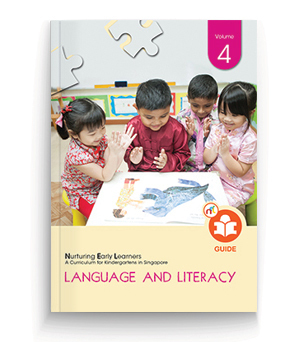 Why is it important?
Crucial for the development of children's thinking and learning

Important for making meaning from interactions with peers, adults and texts

Allows for expression of needs, feelings, thoughts and ideas

Builds confidence and contributes to personal growth
Find out more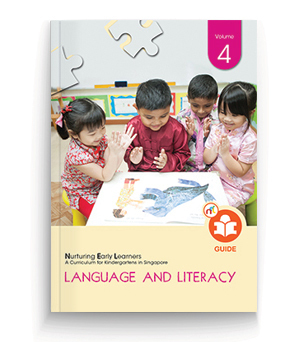 Photo Story 1


Poetry for Young Children
Poetry is a fun and engaging way to develop children's phonological awareness. Phonological awareness is about understanding the sound structure of oral language at the word, syllable, rhyme and phoneme levels.
Learn how you can use poetry to help develop phonological awareness in your children!
Photo Story 2
Shared Writing
In order to spell and write words, children should be able to link letters to their sounds and understand that letters are used to write the sounds they hear in words. Teachers can help them achieve this understanding by using shared writing to model the writing process. Learn more about how shared writing can be used to develop children's early literacy skills.