What is it?
Taking reference from the NEL Framework, the "Teaching and Learning Guidelines on the Use of Information and Communication Technology (ICT) in Pre-school Centres" supports you in planning, implementing and reviewing learning activities that make use of ICT.
Watch the video for an overview of the Guidelines!
Find out more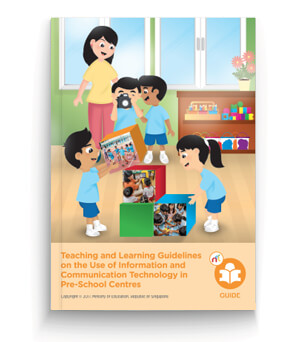 Why is it important?
How you use ICT for teaching and learning determines whether children experience positive or negative ICT-related effects. Read on to see how the three guiding principles in the Guidelines give broad directions on the use of ICT for teaching and learning.
Find out more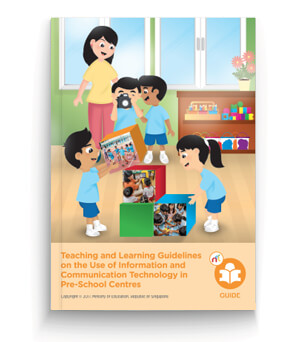 Poster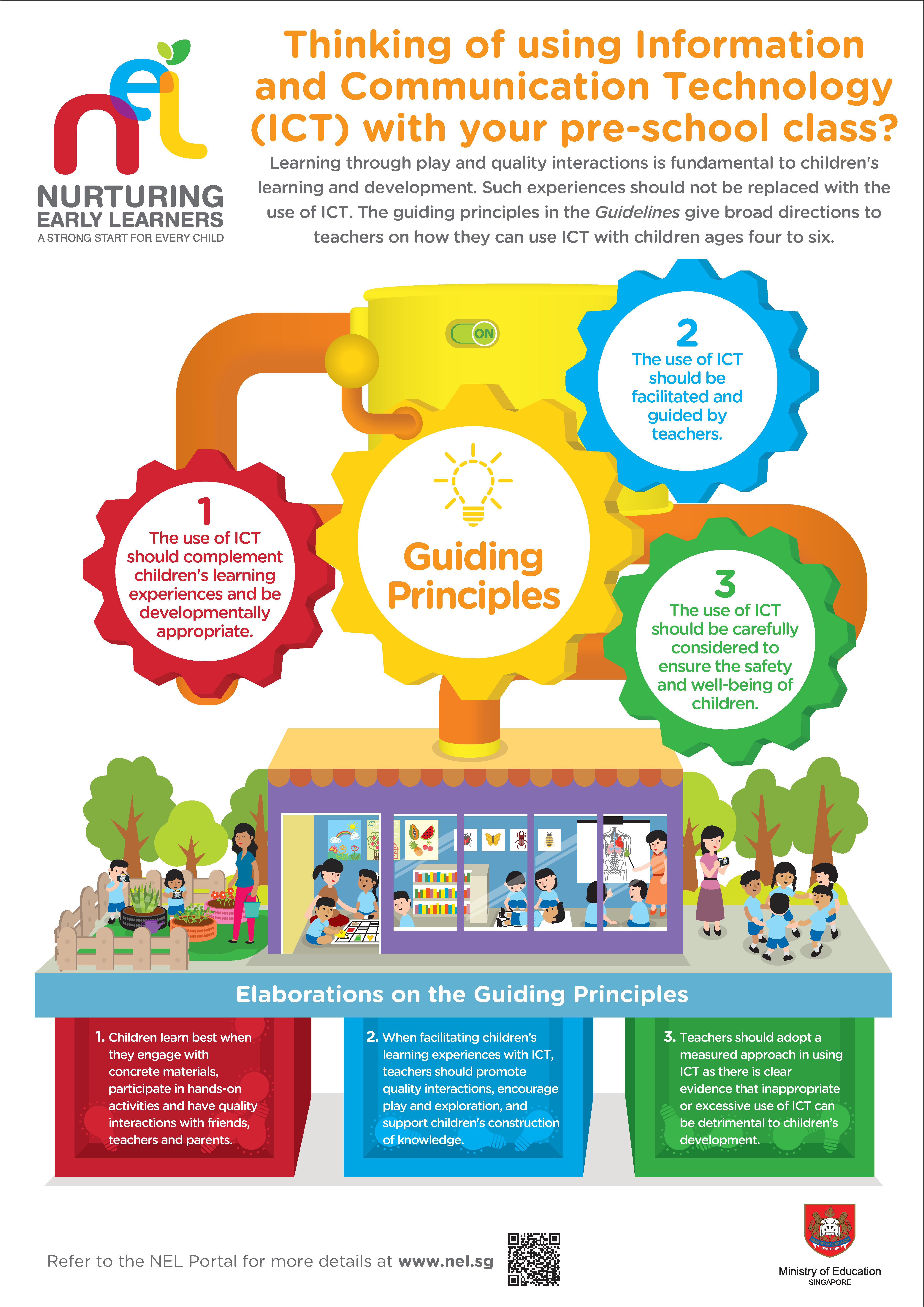 Find out more